Ride reports from the Highland Scramble, Iberian Scramble and Edinburgh motorcycle rental
Personal Testimony from Joe Wicks, The body coach
Reviews from the Highland scramble
"The Highland Lassie Scramble was the best riding experience of my life!! Every day was filled with breathtaking landscapes, incredible food, comfortable accommodations, and fun times. Bikerbnb staff are well-prepared, professional, and take great care of every rider. Our group had riders at different experience levels, so Bikerbnb intentionally made sure we were all comfortable and safe. Whether you're joining a Highland Scramble or renting a bike for your own ride, Bikerbnb has you covered. I highly recommend riding the Scramble; it's truly the ride of a lifetime!"
"I've just home from the Highland Scramble: Moto Camp. A fantastic trip that I would recommend to any biker, or as a perfect gift for a biker. Riding some of the most amazing roads you'll find anywhere with breathtaking scenery, fun accommodation and excellent food. Steve, Tim, and Sal are fabulous hosts and tour guides, everyone on the trip had an experience they will never forget. I will be back in 2023!!!"
"It was maybe the second day of Moto Camp when one of my fellow riders said, whilst we were both grabbing a drink from the bar at a stunning wooden lodge nestled somewhere in the Highlands, 'this is probably the best holiday of my life'. We both laughed, but now I sit on the train heading back to London from Edinburgh having finished the five-day trip, I think I have to agree." Full review here: https://goo.gl/maps/bSDemkSyXS343gyT8
"Remarkable! Trust, from a rider of over 21 years in Southern California and all over the beautiful west coast of the US that these guys put on one well priced bang-up experience through stunning countryside, on unique technical backroads to viewpoints and destinations it takes locals to know. If you can, do it. If you can't right now, save for it then do it. Trust me that this team will not let you down. They care and that's hard to find. Cheers!"
"Had the greatest fun. The whole experience was one of a kind. The places we stayed at were very clean and comfortable. The food was delicious. The evenings were fun, relaxing and full of laughter. The riding was awesome! Two groups for different driving pace and the route- the places we've passed were just breathtakingly beautiful. I've already recommended it to all my biker friends !! Would do it again tomorrow if I could 🤩"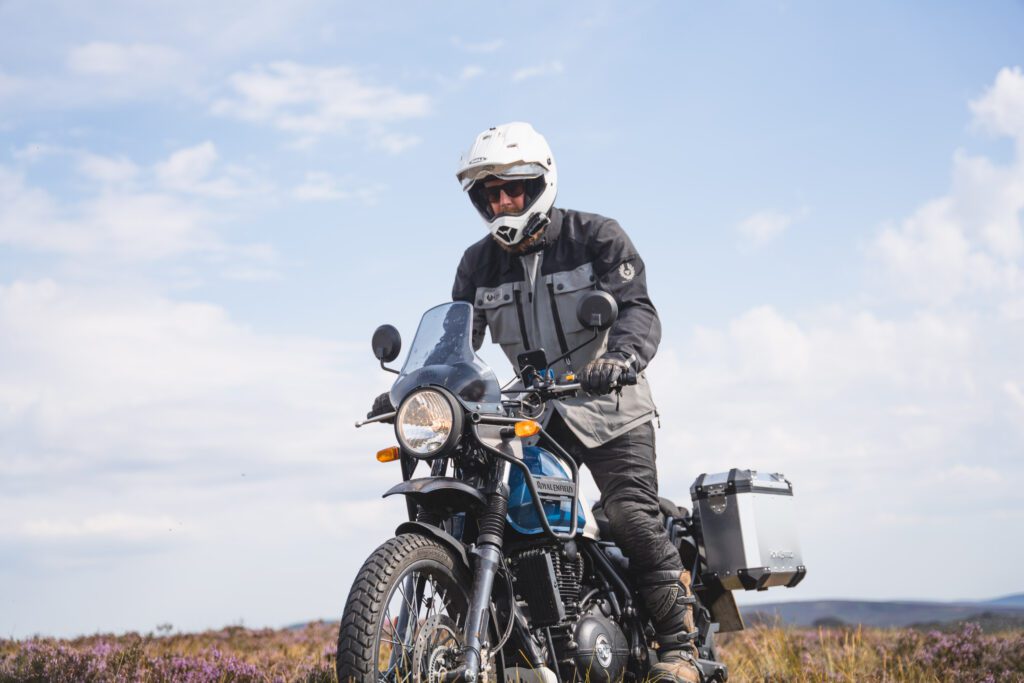 Reviews from the Iberian Scramble
"Can't describe how incredible this trip was. The riding was world class, the accommodation were incredible, and the staff was the absolute best. The other riders we met are now incredible friends. If I could give 10 stars I would!"
"Incredible roads, scenery and accommodation on the Iberian Scramble. Staff were all super friendly and knowledgeable. One of the best experiences of my life, will definitely be back!"
"WOW!! What an amazing trip, start to finish the guys knocked this out the park. Well organised, amazing accommodations, great food, massive anoint of riders for the first one 23 in total I think it was. Oh and the roads!!!! Never been on so many twisties. Just bloody fantastic all round. Looking forward to doing it again next year. Thanks again Biker BnB team. Great job!!!!"
"I don't think I've ever been fed better, or laughed harder in my entire life. The scenery was incredible, daily routes exciting, and our hosts were the absolute best I could have asked for. Can't wait to use bikerbnb for more future adventures!"
Reviews from Motorcycle Rental
"We hired a bike for a self guided tour of the NC500 and can't recommend BikerBNB more. We had an absolutely incredible 10 days and they were more than happy for us to extend when our flight was cancelled. The Royal Enfield Himalayan we hired felt and looked brand new and got us around perfectly. The paniers were great to store our stuff and the trousers and jackets were top quality. This really is the best bike hire in Edinburgh, thanks for the trip of a lifetime!"
"We hired a RE Interceptor and Himalayan for the three of us and had a blast riding these beautiful bikes into the lower Highlands, to the west coast around Oban, over to the Isel of Mull and back again. Fantastic weather, fantastic roads and a fantastic service from everyone at Bikerbnb and their associates. Scotland, its nature and scenery are an absolute recommendation for anyone who doesn't already know of them. We'll definitely be coming back whenever we find ourselves in or around Edinburgh. Thank you all and especially Tim!"
"I arranged my trip and rental with Bikerbnb via email a few months before coming over from South Africa. From the first email request, the process was seamless and couldn't have been simpler. As for the trip itself - the bike was a beauty and gave zero issues, the gear kept me dry and warm, and the suggested accommodation was just perfect. I could recommend it enough!"