Announcing The 2023 Bikerbnb Adventure Series
Please mark your calendars and get in touch with us today to secure your spot
Check out our webshop for pricing and availability
Bikerbnb Adventures 2023 Season Run of Show
Spain
Catalunya Traverse: 24 – 29 April
Catalunya Traverse: 1 – 6 May 
Scotland
North Coast Traverse: 18 – 23 May 
Skye Traverse: 1 – 16 June
Island Traverse: 22 – 27 June (Coming Soon)
North Coast Traverse: 6 – 11 July
Deluxe Traverse: 27 July – 1 Aug (Coming Soon)
North Coast Traverse: 31 Aug – 5 Sept
North Coast Traverse: 14 Sept – 19 Sept
Spain
Lassies Scramble: 25 – 30 Sept
Catalunya Traverse: 2 – 7 Oct
Trails Traverse: 9 – 14 Oct (Coming Soon)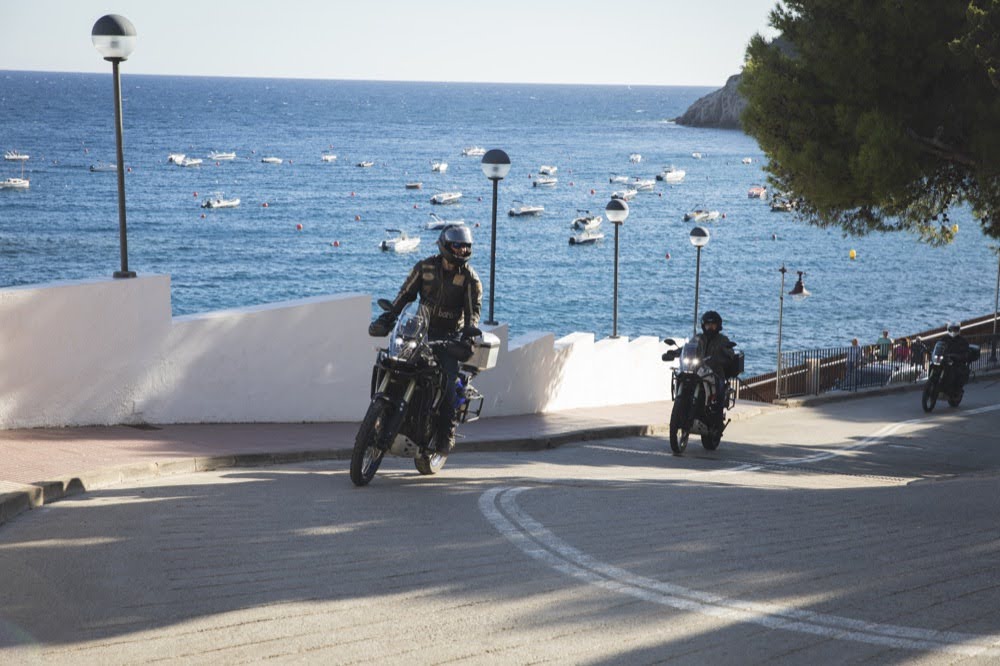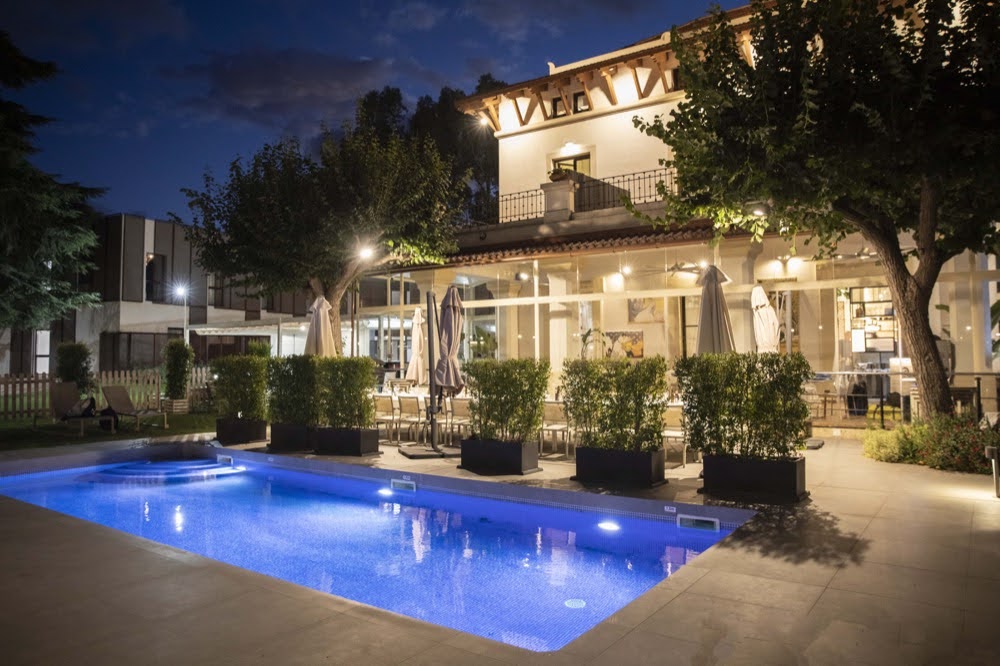 Now six weeks after hanging up the keys for the 2022 season, we have been busy reflecting, planning, refining and booking in reservations for the all new 2023 Bikerbnb adventure experiences! Without further adieu, we are excited to present twelve new offerings today across Scotland and Spain.
Spanish Offerings
After the success of our first Iberian Scramble, we have received many requests about 2023 and how next season is shaping up. So after a lot of refinement, we are proud to announce we will be starting and finishing our season in Spain!
We'll kick off next season with two new rides – The Catalunya Traverse – you might have seen us pilot this event last September in Catalonia with over 20 riders and Charley Boorman. These early season Spanish trips are a perfect way for you to extend the riding season and get some miles in before the season starts in earnest further north! But don't worry, later in the year, we'll keep things running with a special Catalonian Lassies Edition, another Catalunya Traverse and then finally round out the year with a to-be-announced Trails Traverse which is mostly off-road across the Pyrenees.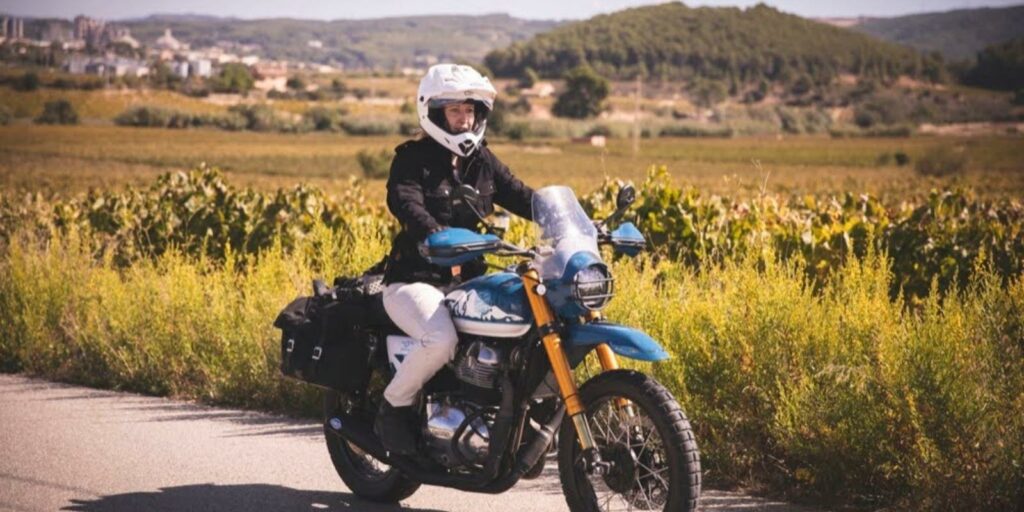 For our second season in Spain, we will be starting and finishing in Barcelona, where we'll travel counter-clockwise around the northeastern corner of Spain, exploring famous coast roads along Coasta Brava, enter the Pyrenees mountains and ride the Collada de Tosses road and relax each evening at motorcycle-friendly accommodation all the while enjoying locally-sourced food and drink. This adventure is an incredible opportunity to see Spain on two wheels.
Ticket prices starting at £2,250 per rider. Only 15 spaces available.
Catalunya traverse : Lassies edition
The Lassies Scramble has grown from strength to strength each season. This year we are basing the Lassies ride in Catalunya where we will start and finish in Barcelona. We will cover extensive and diverse terrain, whilst enjoying beautiful scenes from coastal towns alongside Tossa del Mar, ride into the towering Pyraneese Mountains where we will take on some off-road tracks and of course, spend the week with like-minded ladies. You will be led by local guides and the trusty bikerbnb team, taking you from hand picked locations including rustic cheese farms, vineyards and a lighthouse for some paella.
Ticket prices starting at £2,000 per rider. Only 15 spaces available.
Alongside our Spanish series, we will be offering a variety of Scottish experiences, some of which of are totally new!
On this experience, you will cover all the best corners of The Scottish Highlands, from the Cairngorm National Park in the east, the imposing peaks of Torridon on the west and meander through the rugged coast along Durness and the northern neck of Scotland. This trip offers so much variety in terms of landscape, accommodation and food. We have hand selected coffee and cake breaks, view points and will be ensuring a hearty meal is ready for you after an exciting day in the saddle. Click below to book a bucket list trip on two wheels around Scotland!
Ticket prices starting at £1,600 per rider. Only 15 spaces available.
The Isle of Skye is known as one of the most famous islands off the west coast of Scotland and it is also referred to as a world class destination. It's an Isle that travelers are most curious about, as it is steeped in rich and intriguing history. Join us, as we cover the length and breadth of this astounding island and experience Skye on two wheels!
Ticket prices starting at £1,800 per rider. Only 15 spaces available.
The Island Traverse features the intricacies of the rugged West Coast of Scotland, where we will be catching the ferry over to Mull, cruising around the stunning Ardnamurchan Peninsula and then take on the best of the west. On this adventure we will be able to embrace life on the shores of Scotland and even Skye. We have sourced venues that can offer fresh seafood, seasonal produce and evening refreshments for your enjoyment and relaxation. There will be a mixture of cozy and quirky accommodation on this trip as well as unparalleled riding – a recipe perfect for a trip of a lifetime.
Ticket prices starting at £1,800 per rider. Only 15 spaces available.
Go ahead and ride in Style and luxury! If you are looking for a more premium adventure featuring unique Scottish country houses and unparalleled dining from the perch of your motorbike, then the Deluxe Traverse is just right for you. The route consists of some the best roads and corners on the Scottish Highlands and you will be led with a knowledgeable and reliable expertise throughout the trip.
Ticket prices are still TBC. Only 12 spaces available.
In 2023 we are committed to providing an experience that you won't get from any other outfitter. We hope you'll consider using bikerbnb.com to plan your next adventure, book a spot with your mates on our Scramble Series or hire a Motorcycle from us in Edinburgh from our awesome workshop at Saltire Motorcycles. Again, thank you for your support that has helped sustain and grow our business through 2022 and beyond.

Please contact us via email at ths@bikerbnb.com to learn more about the trip and we look forward to riding with you next year.

Safe riding,
The Team at Bikerbnb