A new partnership from fuel motorcycles and bikerbnb
We are proud to announce today a new partnership with adventure gear specialists Fuel Motorcycles!
We have been following the journey of this Barcelona-based company and have been inspired by their motorcycle builds, adventures and stylish motorcycle apparel. It gives us great joy to work alongside this exciting brand that shares our passion for adventure and quality kit.  It was four years ago in the hills of Montseny that Bikerbnb first rode with Fuel. Tim (one of the Founders of Bikerbnb) got the rare opportunity to join the Fuel team as they prepped for the launch of their Division 2 jacket. They took a ton of photos, mostly of the 40-year-old Alpinestars boots Tim was wearing. This sparked some further conversations around vintage motorcycles and old-school riding gear. Since that day in the mountains just outside Barcelona, Bikerbnb and Fuel have been exploring ways to collaborate. 
The team at Bikerbnb are incredibly excited to work with Fuel Motorcycles to bring together all of the important elements of motorcycling: safety, comfort, and (
let's be honest) 
style!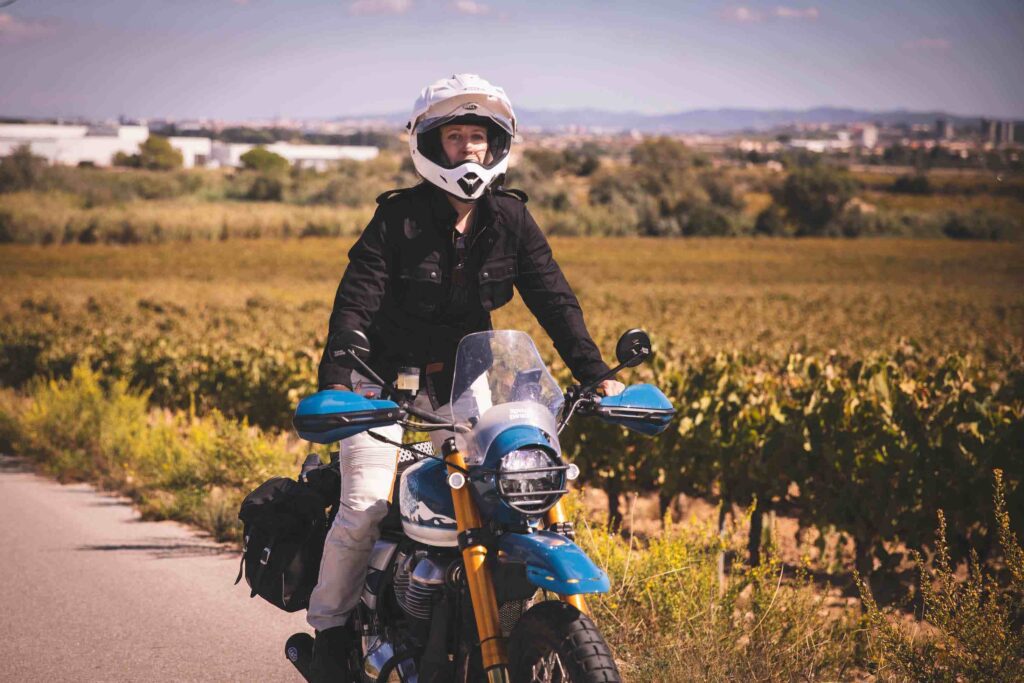 Riders that sign up for any of our Bikerbnb Adventures across The Highland or Iberian Scrambles in 2023 will gain access to an exclusive 30% discount on Fuel Motorcycles apparel!  This upcoming season, we will put tens of thousands of miles on our riding gear and bikes. We know the Fuel Motorcycles collection is tough enough to ensure that our the team will make it out safely on the other end.
Join us on one of our bikerbnb adventures and gain access to this enticing discount!