A five-day guided adventure on two wheels across the north of Scotland
This isn't your typical nc500 tour
The north coast of scotland has become a victim of its own success

We will take you off this well trodden path on a special journey crafted by experienced guides
The North Coast Traverse is like 'tartan tapas' - you'll get a taste of everything we have on tap
some of the world's best riding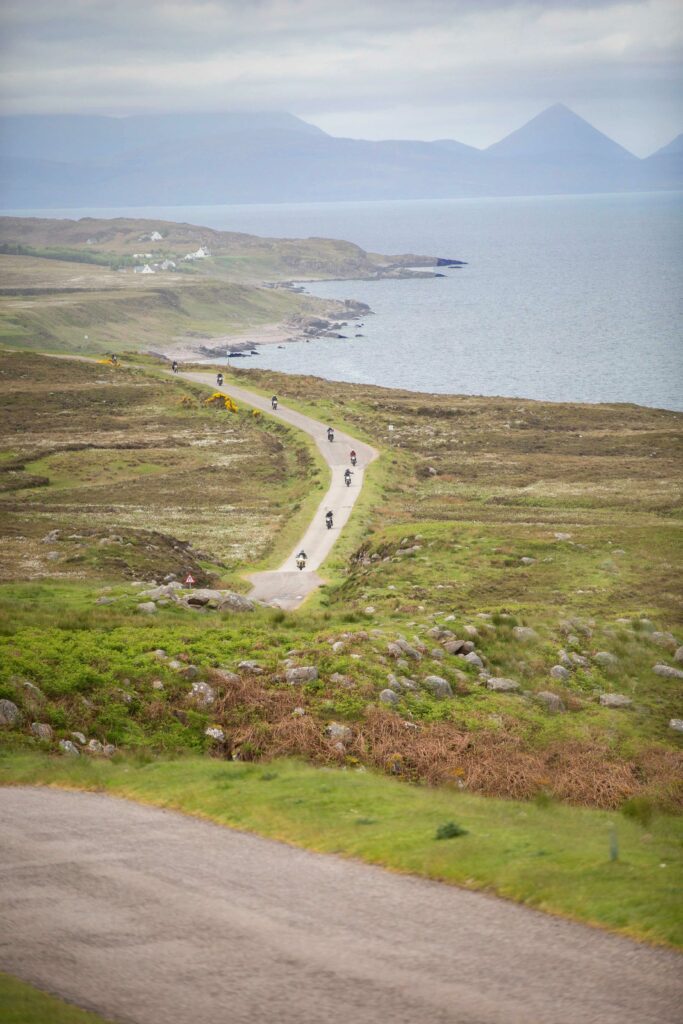 stays at unique and premium accommodation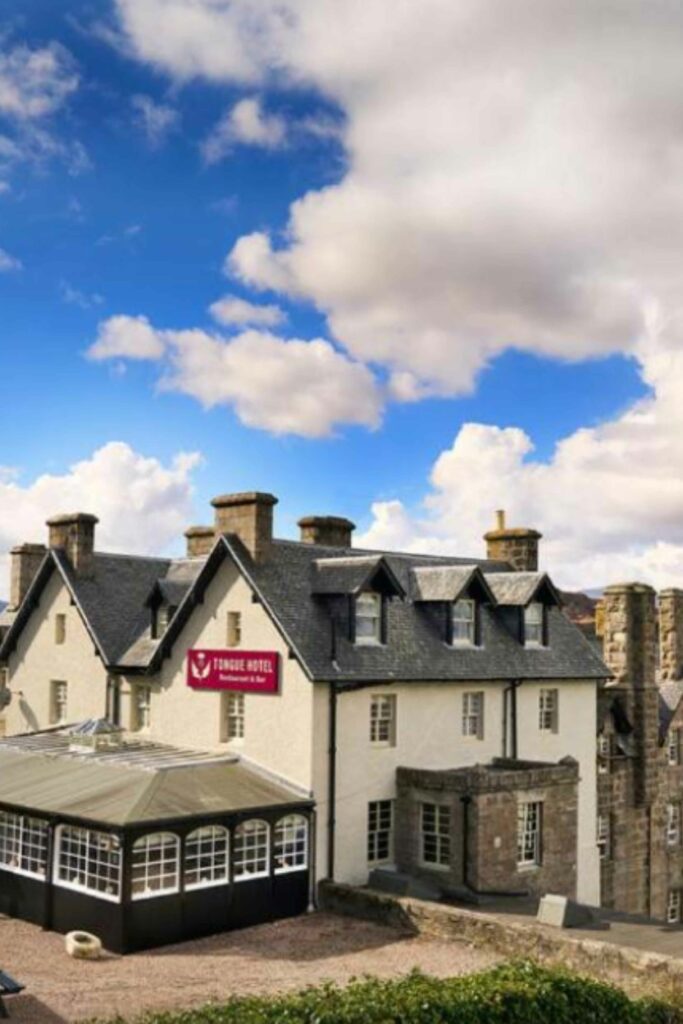 authentic dining that will not leave you hungry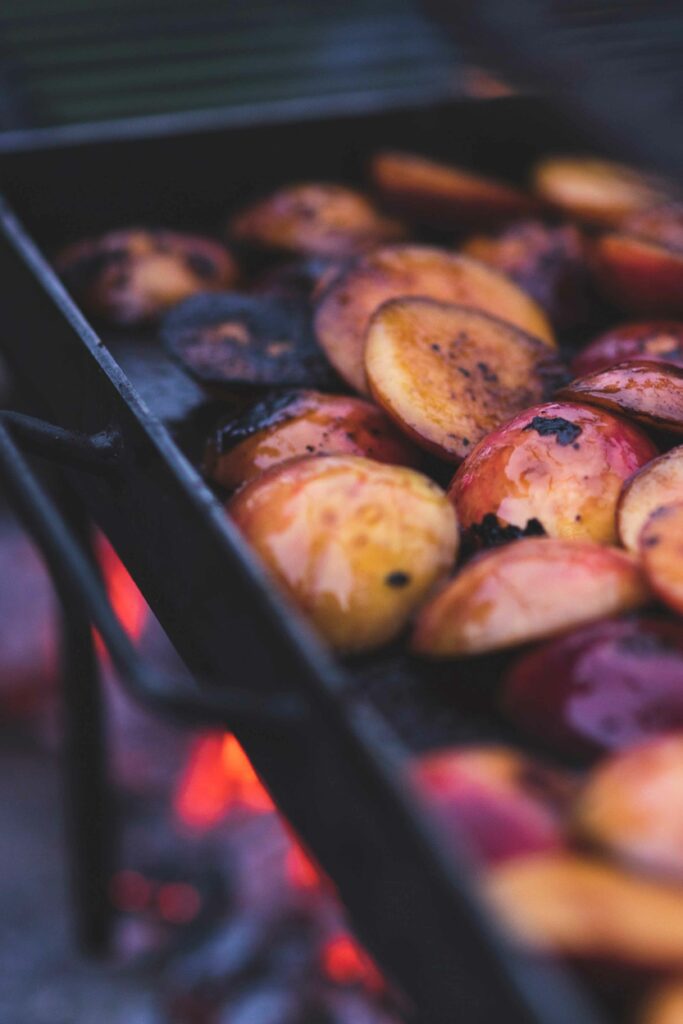 experiences that you won't find anywhere else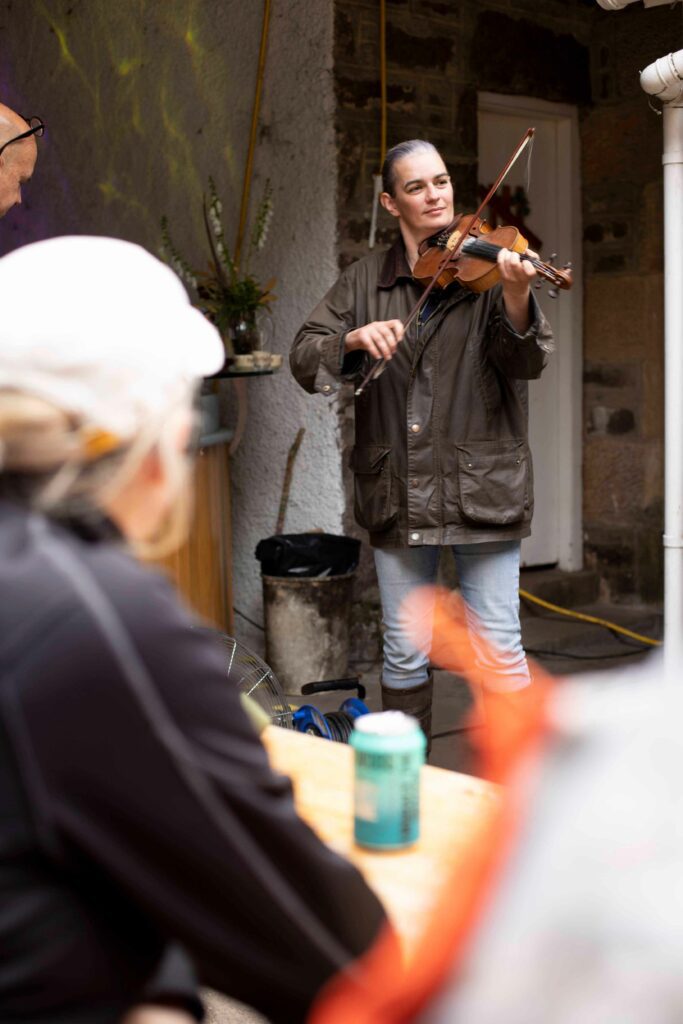 So, where are we riding this year?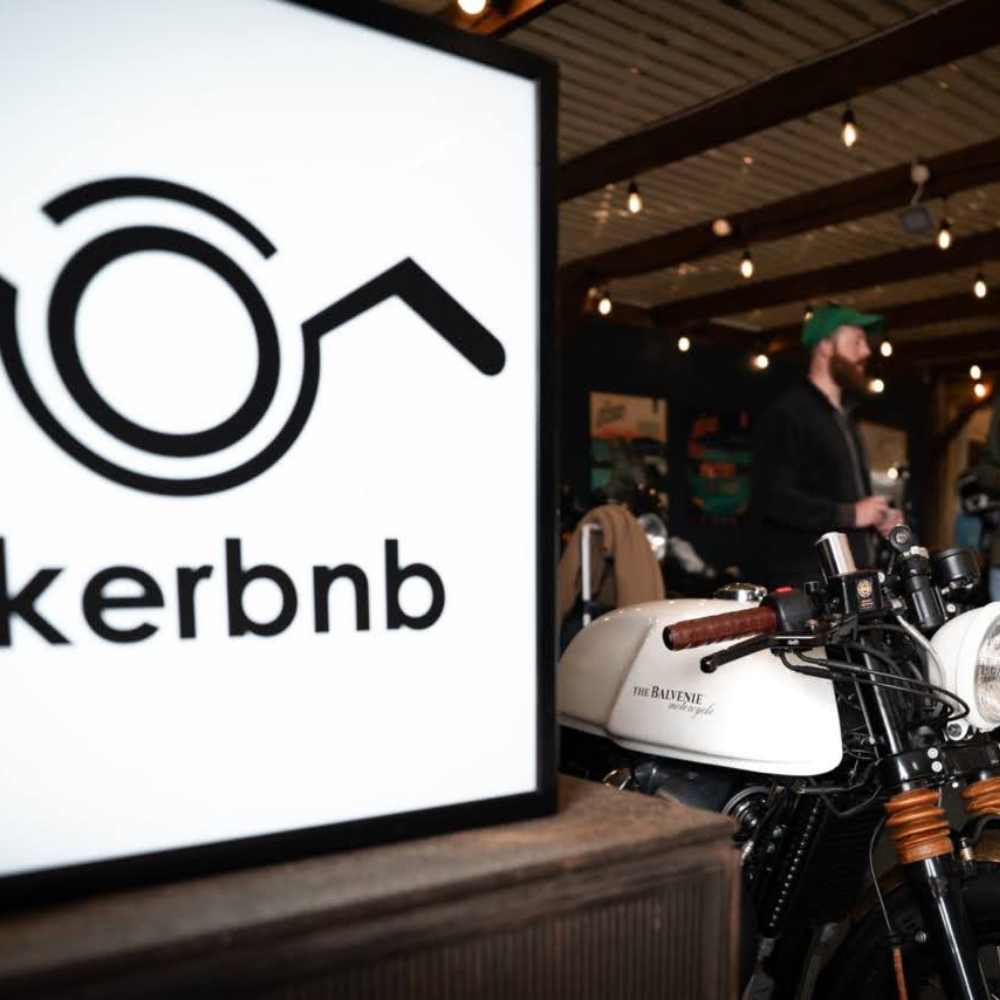 Day 1: Edinburgh and the central belt
We'll kickoff the ride from our workshop at Saltire Motorcycles on the southwest side of the city. A short shakedown will take us north over the Forth Bridges and into Pethshire where we will get tucked into our accommodation and welcome everyone to Scotland.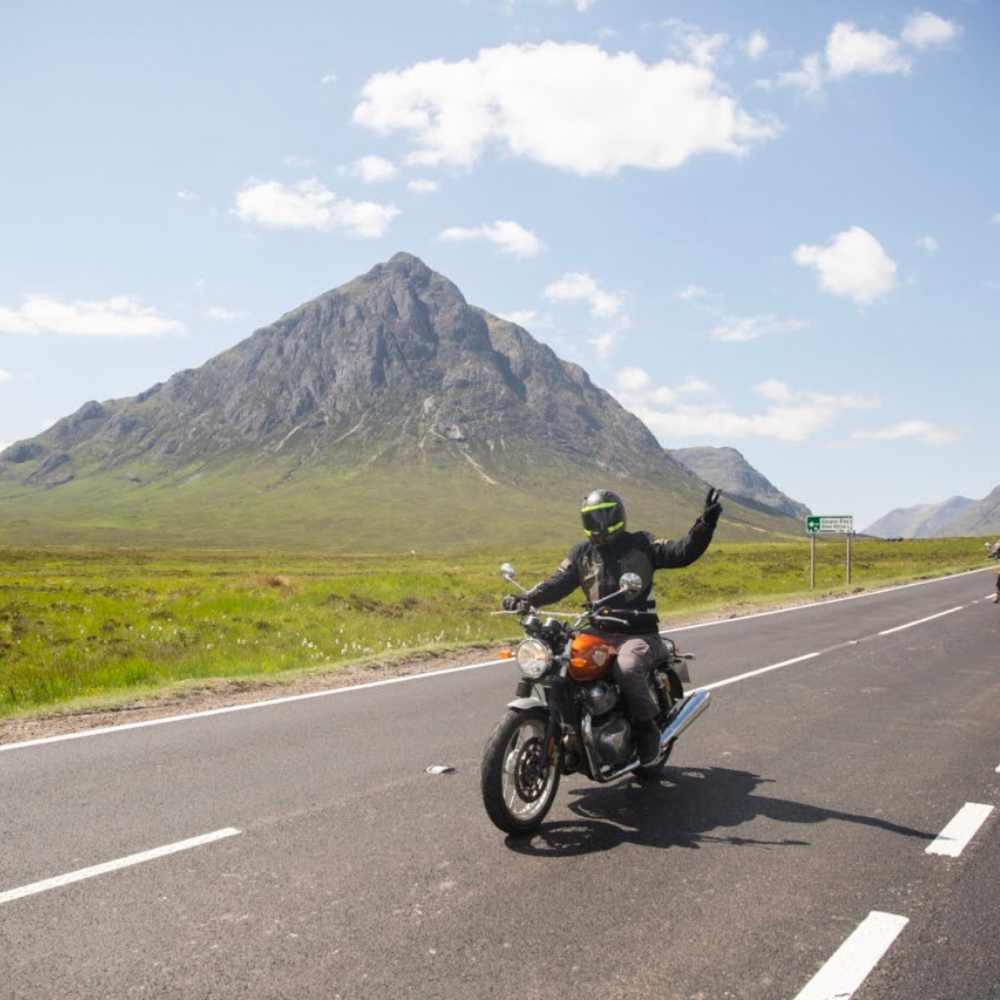 Day 2: Loch Lomdond & The Cairngorms
From the heart of Perthshire, we will travel north to Speyside through the Cairngorms National Park. Highlights along the way include views of Loch Tay, the famous Snow Roads of Braemar, Spittal of Glenshee and Lecht.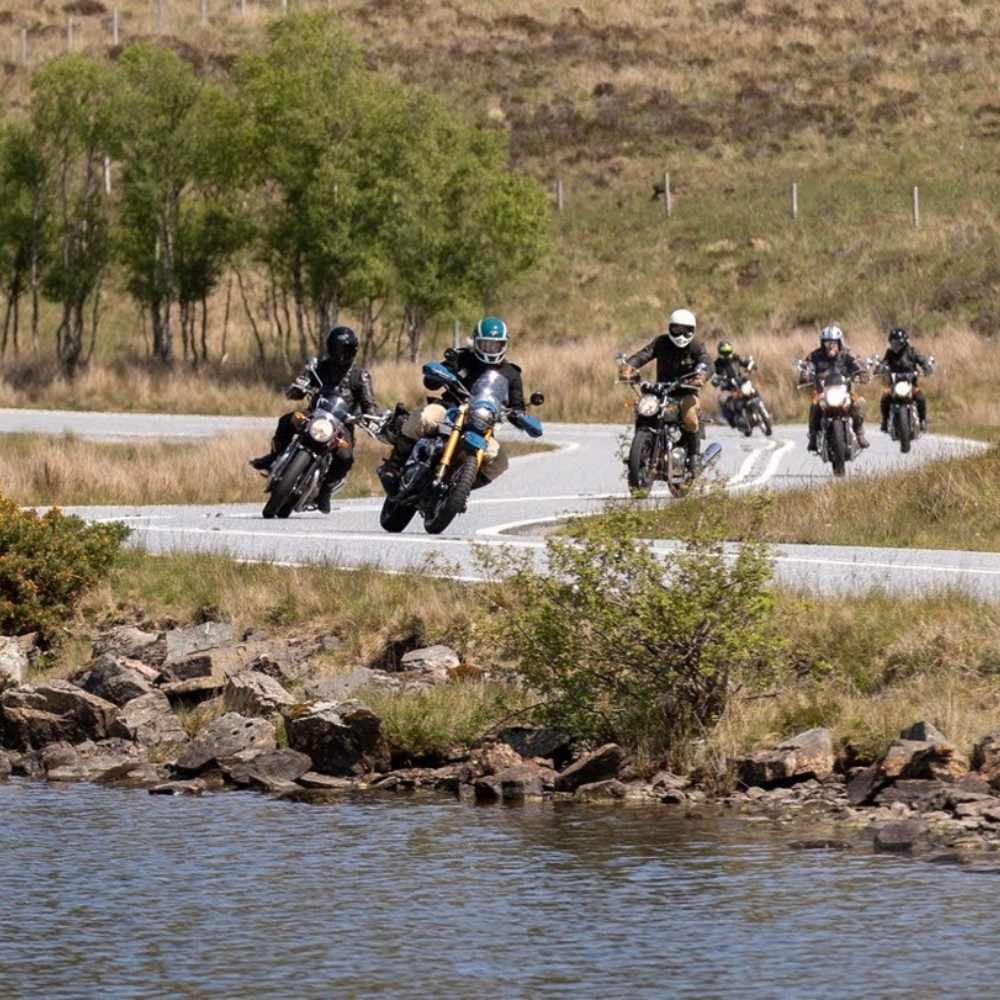 Day 3: Central highlands
From our perch on the north coast of Scotland, we'll head west, dropping back into the Cairngorms National Park before traversing the Morray Firth for lunch. We'll spend the rest of the day exploring the central Highlands and some of the most desolate parts of the country. A premier Scottish lodge will welcome us in the evening with a warm bed, a strong dram and hearty meal.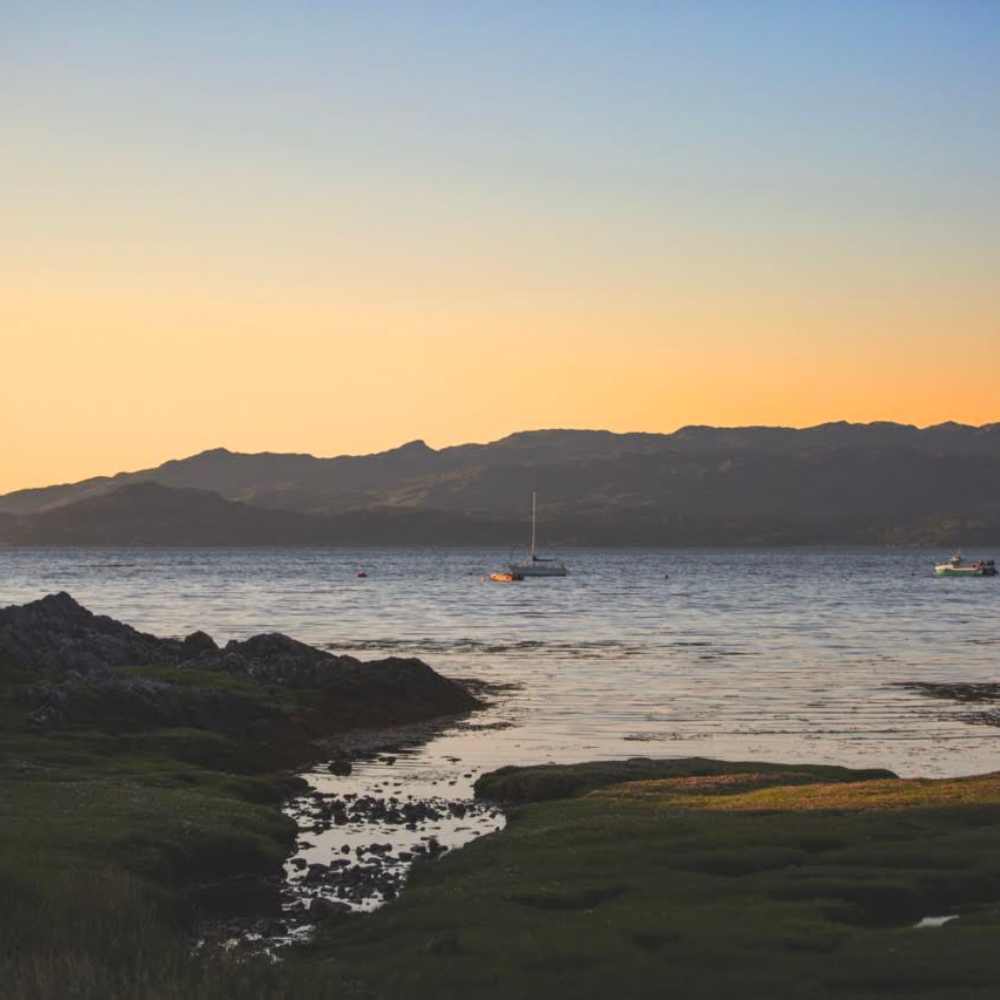 Day 4: west coast
Arguably the best day of riding, day four will take us across the Kyle of Tongue along the north coast of scotland and remote wilderness. Surrounded by ancient munros, we will ride south on the wild west coast and take a coffee break at Ullapool, before reaching our destination in the torridon mountains.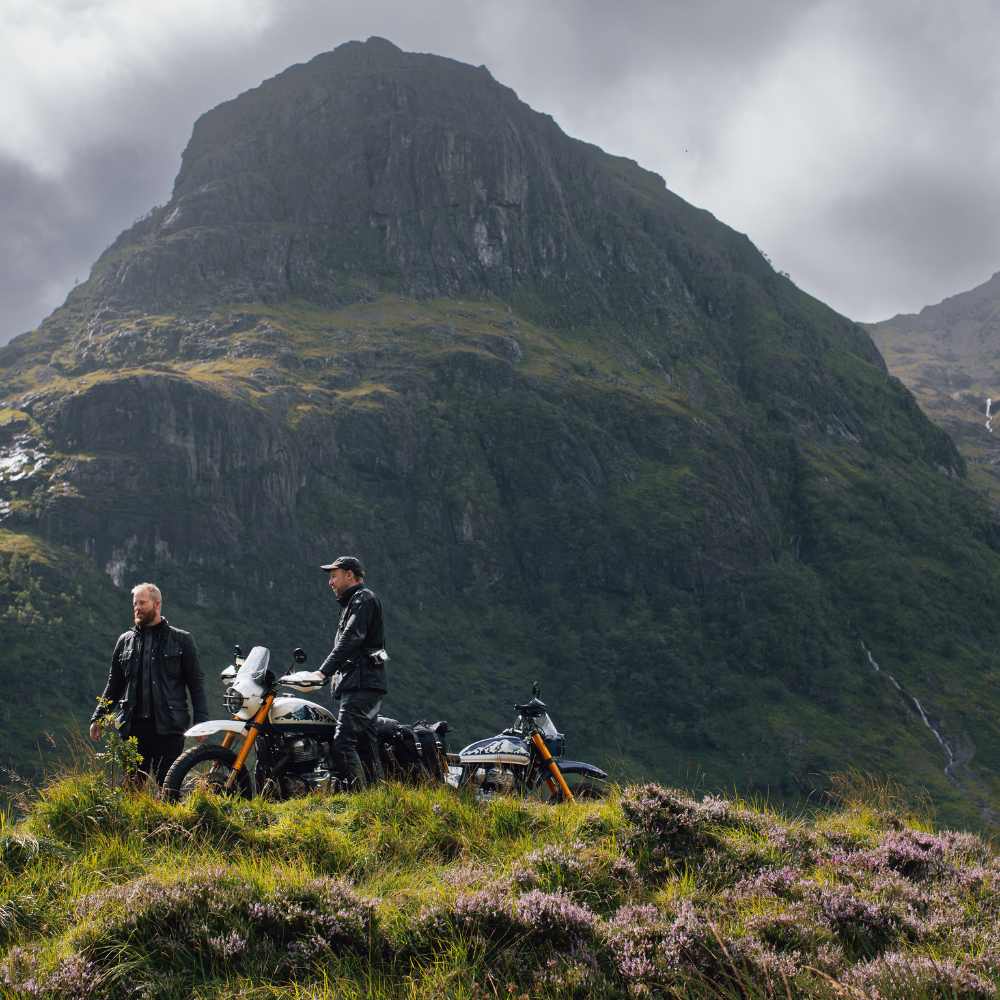 Day 5: the great glen
Riders will be given the choice to climb the famous Bealach na Ba Pass or to Kyle of lochalsh and Eilean Donnan Castle. We'll continue to ride through Wester Ross, all the while ascending to the Great Glen, the nautral fault that divides Scotland. Upon reaching Loch Ness, we will then ride south through Glen Coe.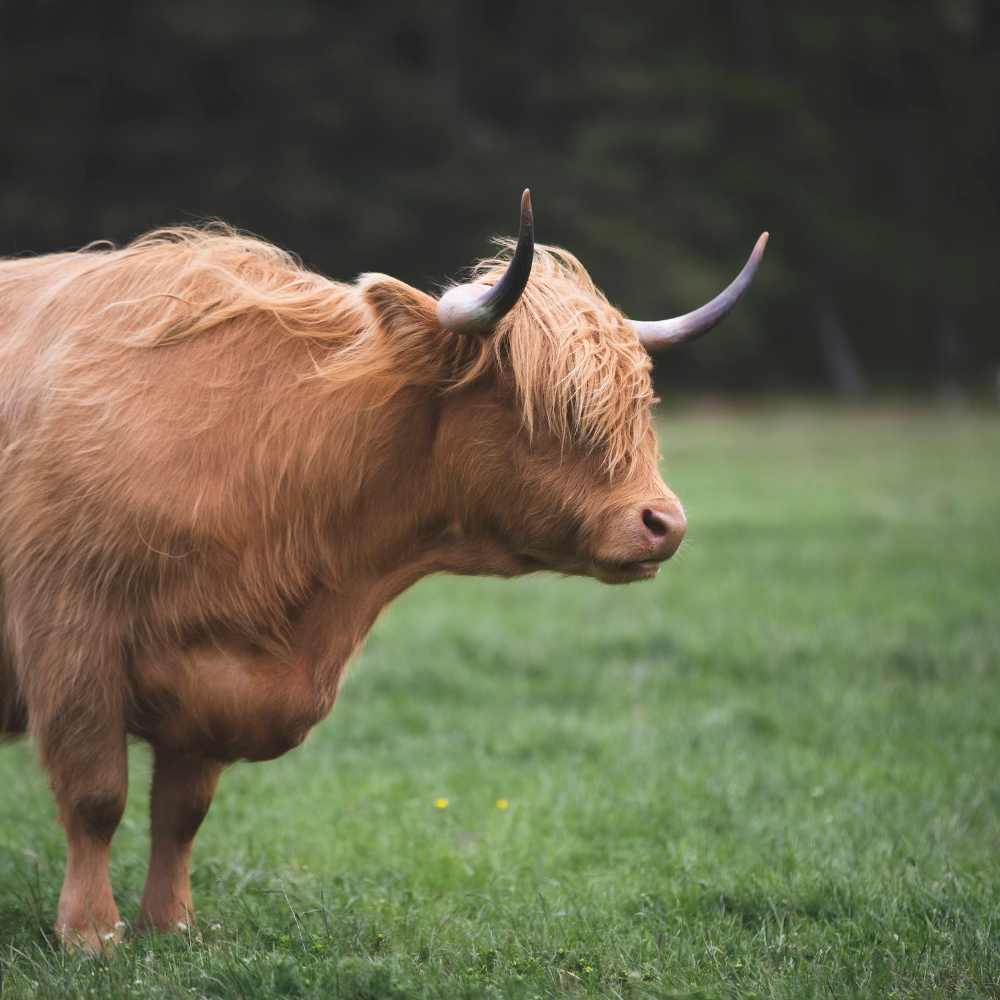 Day 6: Return to Edinburgh
After waking from a well deserved celebratory meal, we will depart for Edinburgh from our basecamp in Perthshire. It is only about 40 miles to our workshop in Edinburgh and we will strive to return by 11am. Back in Edinburgh, we'll then welcome you back after a successful 1,000 mile journey.
North Coast Traverse: 6 – 11 June 2024
North Coast Traverse: 5 – 10 Sept 2024
north coast traverse
The best of the NC500 and more
£2,500 for single supplement package
WE ONLY HAVE 15 PLACES PER RIDE – TO RESERVE A SPACE WE REQUIRE A 25% DEPOSIT
About the north coast traverse
IF YOU WOULD LIKE TO FIND OUT MORE ABOUT OUR EVENTS OR TO RESERVE A SPACE ON THE RIDE, PLEASE EMAIL THS@BIKERBNB.COM WITH ANY QUESTIONS
North Coast Traverse points of interest
Loch Lomond National Park
Join us in Scotland for the Unforgettable Scenery
Enjoy the Best Locally-sourced Food and Drink
Relax after a rewarding ride in Bikerbnb-approved Accommodation
During the Highland Scramble we will stay in beautiful glamping sites, pods, country houses and bed & breakfasts across Scotland with easy access to some of the world's best riding.
Highland Scramble Testimonials
"Wow! What a week…motorcycles, great food and the best riding roads Scotland can offer. The Highland Scramble exceeded all my expectations and I have come away from the experience wanting more.

The BikerBnB team could not have done more to enable the smooth running of the trip and I suggest that everybody should treat themselves to an event they will never forget. Five stars…absolutely!."
"Stop reading this and book your trip. I've lived all over the world and traveled quite a bit with work and personally and this is one of my all time favorite trips.

The staff is great, the ride is beautiful and exciting, the stays and food were top notch, and Steve's knowledge of Scottish history and the castles we saw was really great.."
"My trip with BikerBNB and the Highland Scramble was one of the best experiences of my life! Tim, Steve and Sal are absolute legends and take the time to make sure everyone is safe and taken care of and also having a great time.

The food and accommodations were all top notch. As a woman on a trip meant for a mixed group of riders I felt that we were given so much respect and freedom to ride our ride. I'd recommend this trip to EVERYONE!!"